Functional medicine for breast cancer prevention
Posted on Wed, 25 Nov 15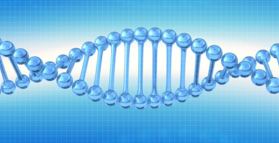 Breast cancer affects one in eight women, and although screening has helped reduce cancer related deaths early detection of risk and prevention would be better. According to a new study, functional medicine provides a viable model for preventative care.
One in eight women in the UK will develop breast cancer, and while the term "early screening" is used to refer to the NHS Breast Screening Program it is arguably "late screening." Detection of risk before cancer development is possible, and groundbreaking clinical research suggests Functional Medicine can provide the framework for proactive, personalized prevention.
Approximately 49,000 new cases of breast cancer are diagnosed annually in the UK with a British woman's lifetime risk of developing breast cancer 12.5%. Breast cancer is the second most frequent cause of cancer-related death (1). While national beast cancer screening has benefits, with an estimated reduction in mortality of about 20% (2), earlier detection of risk before tumor development would be better and it is the functional medicine model that is pioneering the way by advancing a personalized approach to modifying one of the most important risk factors, unbalanced oestrogen metabolism.
Out of balance
Oestrogen is unique among the steroid hormones because it can undergo oxidative metabolic transformation to metabolites that can react with DNA and generate mutations involved in the initiation of cancer, in fact this is one the primary mechanisms for breast cancer development. Importantly, homeostatic balance of oestrogen metabolism hinges on a balance of enzymatic activation and deactivation but when this balance is disrupted – due to factors such as diet, environmental factors, lifestyle, and genetics - excessive production of carcinogenic metabolites occurs and can raise cancer risk (3).
New study
Building on the evidence that breast cancer risk could be identified prior to cancer development by measuring oestrogen metabolites and then risk reduced by applying a personalized preventative strategy which incorporates dietary and lifestyle changes that improve oestrogen metabolism, a research group has recently published their preliminary findings (4).
They report their results from a 90-day trial in 21 healthy women. Oestrogen metabolites, oestrogen conjugates, and depurinating oestrogen-DNA adducts in urine samples were taken before and after the interventions and oxidative stress was analyzed by measuring the redox potential of glutathione and cysteine in blood plasma.
Using the functional medicine model the women were assigned to activities that targeted lymphatic and vascular circulation, optimized nutrition and digestion, managed environmental toxin exposure and response, provided hormonal balance, and offered stress resilience techniques.
At the end of the 90-days the oestrogen adduct ratio and redox potential were improved with a significant mean reduction in the adduct ratio, along with a significant improvement in the redox potential. The significant change in the adduct ratio occurred in women whose oxidative stress profile also improved.
"This study showed that the functional medicine–based [model] could improve two early breast cancer indicators: estrogen-DNA adduct ratio and redox potential," commented the authors.
"The significant reduction observed in this study after application of the [functional medicine-based model] in a healthy sample is remarkable given the sample size and the low levels of the adduct ratio at baseline. More dramatic effects are anticipated in women who are at higher risk for breast cancer because of genetic and other reproductive risk factors. Furthermore, this is the first study to show a significant reduction in the estrogen-DNA adduct levels in women who show improved management of oxidative stress."
The positive results of this small study are a giant step forward for better preventative care.
References:
Murray PJ, Wivell G, Denton E. Breast cancer screening and diagnosis in the 21st century within the UK. Post Reprod Health. 2015 Sep;21(3):105-11.
Independent UK Panel on Breast Cancer Screening. The benefits and harms of breast cancer screening: an independent review. Lancet 2012; 380: 1778–1786.
Cavalieri EL, Rogan EG. Unbalanced metabolism of endogenous estrogens in the etiology and prevention of human cancer. J Steroid Biochem Mol Biol. 2011 Jul;125(3-5):169-80.
Muran PJ, Muran SY, Beseler CL, Cavalieri EL, Rogan EG, Zahid M. Breast health and reducing breast cancer risk: a functional medicine approach. J Altern Complement Med. 2015 Jun;21(6):321-6.
Tags: Breast Cancer, Functional Medicine
Related Articles
Comments