Fructose intolerance: a cause of digestive problems?
Posted on Mon, 10 Nov 14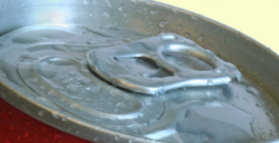 A large-scale study suggests that fructose intolerance may be a very common cause of the gastrointestinal issues in people with irritable bowel syndrome (IBS) like symptoms.
In the largest population study to date, 2,390 people with symptoms indicative of IBS were tested for fructose intolerance with a breath test. It was found that 64% had not only a positive test result, but an elevation in symptoms after the fructose challenge.
This finding suggests that fructose intolerance is very common in people with otherwise unexplained digestive illness, and may contribute to symptoms such as gastrointestinal discomfort or pain.
However, the issue of fructose intolerance and IBS is not entirely clear. Differences in gut bacteria can influence test results and symptom responses to fructose, as can slow intestinal transit time. And even healthy people will develop IBS-like symptoms when given a fructose challenge at the dose used in this study (50 g).
But regardless of these unresolved issues, the high prevalence of carbohydrate malabsorption found in this study along with previous research showing that dietary fructose reduction can reduce digestive symptoms suggests that more research is needed on the potential relationship between dietary fructose and IBS.
References:
Goebel-Stengel M, Stengel A, Schmidtmann M, Voort Iv, Kobelt P, Mönnikes H. Unclear abdominal discomfort: pivotal role of carbohydrate malabsorption. J Neurogastroenterol Motil. 2014 Apr 30;20(2):228-35.
Sung HY, Kim YS. Fructose Malabsorption in Patients With Irritable Bowel Syndrome-like Symptoms: What Is the Role in the Pathogenesis and Clinical Implication? J Neurogastroenterol Motil. 2014 Apr 30;20(2):135-7
Tags: Fructose Intolerance, Gastrointestinal Health, Irritable Bowel Syndrome, IBS
Related Articles
Comments