Exposure to light at night linked to weight gain
Posted on Mon, 15 Nov 10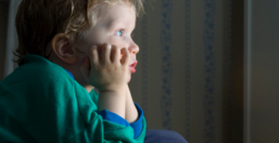 Computer use and television viewing have been associated with obesity and although the assumption has been that physical inactivity is to blame it may be that exposure to light at night is disrupting your body clock and causing weight gain.
Natural dark-light cycles play an important role in regulation of your metabolism. To see is exposure to light at night could disrupt metabolism and lead to weight gain mice were exposed to normal dark-light cycles, or dim light during the night.
Despite identical calorie intake and physical activity levels the mice exposed to light at night had significantly higher body fat and poor blood glucose control, a marker of pre-diabetes. "Although there were no differences in activity levels or daily consumption of food, the mice that lived with light at night were getting fatter than the others," said Laura Fonken, lead author of the study.
"Light at night is an environmental factor that may be contributing to the obesity epidemic in ways that people don't expect," said Randy Nelson, co-author of the study and professor of neuroscience and psychology at Ohio State University. "Societal obesity is correlated with a number of factors including the extent of light exposure at night."
References:
1. Fonken LK, Workman JL, Walton JC, Weil ZM, Morris JS, Haim A, Nelson RJ. Light at night increases body mass by shifting the time of food intake. Proc Natl Acad Sci U S A. 2010 Oct 26;107(43):18664-9.
2. Ohio State University. Press release; accessed online 16-11-2010 at http://researchnews.osu.edu/archive/lanmice.htm
Tags: Light At Night, Electric Lighting, Obesity, Overweight, Diabetes
Related Articles
Comments