Bisphenol A increases emotional problems in 3 year old girls
Posted on Mon, 7 Nov 11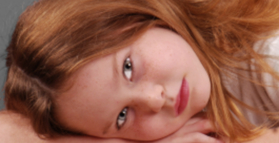 Everyone in the industrialised world is exposed to bisphenol A (BPA), a chemical used in many common consumer products including food and beverage containers. Prenatal exposure to BPA may increase behavioural and emotional problems in young girls.
Experimental studies have suggested that BPA may affect early development of the nervous system so to see if BPA exposure is associated with changes in behaviour and emotional development some 240 mother-infant pairs had their BPA concentrations measured during pregnancy and during the first 3 years of life.
For each 10-fold increase in BPA levels during pregnancy there were higher levels of anxiety, hyperactivity, depression, worse emotional control and inhibition among 3-year-old girls. The effect was specific to girls, not boys, and only correlated with the mothers levels during pregnancy.
The study investigators suggested that, although the effects of BPA exposure are not fully understood, concerned people can reduce their BPA exposure "by avoiding canned and packaged foods, receipts, and polycarbonate bottles with the recycling symbol 7" however, they cautioned, it is difficult to reduce all exposure.
Reference:
Braun JM, Kalkbrenner AE, Calafat AM, et al.Impact of Early-Life Bisphenol A Exposure on Behavior and Executive Function in Children. Pediatrics; originally published online October 24, 2011
Tags: Bisphenol A, Environmental Toxins
Related Articles
Comments