Ashwagandha for stress-related obesity
Posted on Wed, 20 Jul 16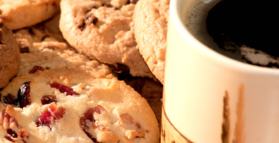 A clinical study of Ashwagandha root extract has found it may help lower stress, reduce stress-related eating, and reduce body weight.
Stress is thought to be an important factor contributing to weight gain because it can change eating habits and metabolism in a way that may increase risk for weight gain.
Reducing stress, therefore, would be an important consideration for people that are particularly susceptible to stress-induced weight gain. While there are many ways to reduce stress and improve stress adaptation, one ancient method is the use of herbal "adaptogens [1]."
One of the best studied herbs for stress and anxiety is Ashwagandha (Withania somnifera), with several previous studies showing that it can help reduce symptoms of anxiety either alone [2], or as part of comprehensive naturopathic care [3].
But could Ashwagandha help reduce stress-related eating and body weight? The results of a new study suggest it could.
For the study overweight people with high levels of stress were given Ashwagandha root extract (300mg, 5% withanolides) or a placebo twice daily for 8-weeks. Many of the assessments showed important improvements, including feelings of stress, stress-related eating, levels of the stress hormone cortisol and body weight [4].
Benefits of Ashwagandha included:
Stress symptom scores reduced by 32%
Food craving scores for ''Planning,'' ''Positive Reinforcement,'' 'Negative Reinforcement,'' ''Lack of Control,'' ''Emotion,'' and ''Environment'' were reduced significantly
Overall happiness scores improved by 19.18%
Cortisol levels reduced by 22.2%
Body weight reduced by 3.03%
Body mass index was reduced by 2.93%
"The outcome of this study suggests that Ashwagandha root extract can be used for body weight management in adults under chronic stress," concluded the study investigators. These findings suggest Ashwagandha root extract could be a useful addition a more comprehensive weight management plan when stress plays an important role.
References:
1. Panossian AG. Adaptogens in mental and behavioral disorders. Psychiatr Clin North Am. 2013 Mar;36(1):49-64.
2. Pratte MA, Nanavati KB, Young V, Morley CP. An alternative treatment for anxiety: a systematic review of human trial results reported for the Ayurvedic herb ashwagandha (Withania somnifera). J Altern Complement Med. 2014 Dec;20(12):901-8.
3. Cooley K, Szczurko O, Perri D, Mills EJ, Bernhardt B, Zhou Q, Seely D.Naturopathic care for anxiety: a randomized controlled trial ISRCTN78958974. PLoS One. 2009 Aug 31;4(8):e6628.
4. Choudhary D, Bhattacharyya S, Joshi K. Body Weight Management in Adults Under Chronic Stress Through Treatment With Ashwagandha Root Extract: A Double-Blind, Randomized, Placebo-Controlled Trial. J Evid Based Complementary Altern Med. 2016 Apr 6. pii: 2156587216641830. [Epub ahead of print]
Tags: Ashwagandha, Withania, Withania Somnifera, Anxiety, Stress, Obesity, Overweight
Related Articles
Comments