Almost 80% of heart attacks are preventable
Posted on Mon, 22 Sep 14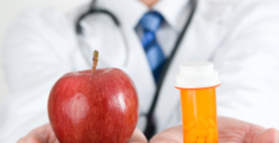 A study published today in The Journal of the American College of Cardiology has demonstrated that a healthy diet and lifestyle could prevent almost 80% of heart attacks.
In the study, which was a population-based, prospective cohort study of Swedish men, it was found that 5 risk factors 1) a healthy diet emphasizing fruits, vegetables, legumes, nuts, reduced-fat dairy, whole grains, and fish along with 2) moderate alcohol use, 3) not smoking, 4) low waist circumference and 5) regular physical activity were together associated with a 79% lower risk of a myocardial infraction (heart attack), or nearly 4 out of 5 heart attacks in the study group (see image).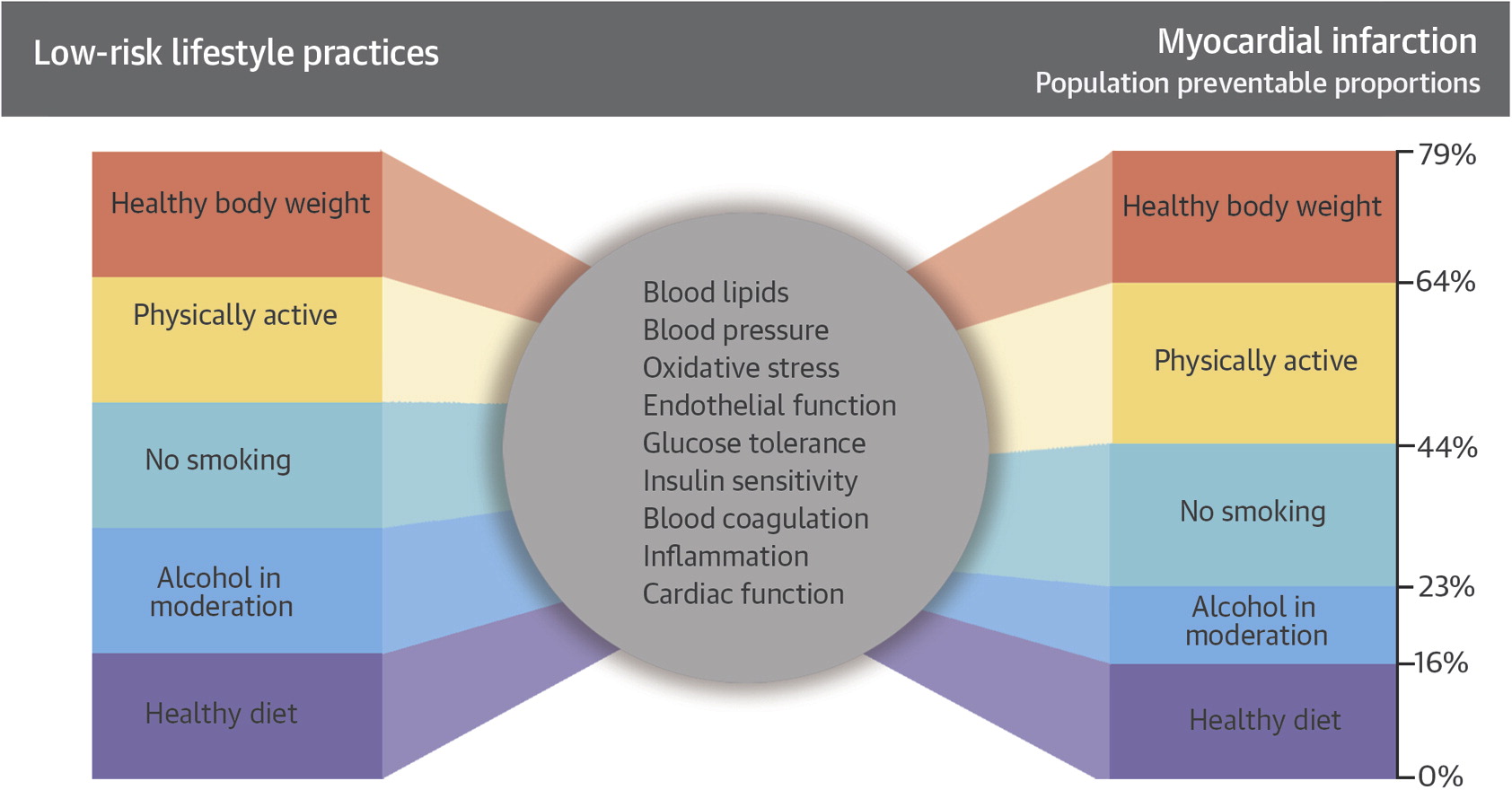 These findings, although dramatic, should not be surprising. "Similar population-attributable risks have been observed in American (82%) and Swedish (77%) women and in American men (62%)," commented the study investigators. However, they note that 'in the present study, only 1% of the population comprised the low-risk group and thus followed this set of healthy lifestyle practices of their own accord."
"In light of the breadth of previous mechanistic, physiological, observational, and clinical trial evidence on the impact of lifestyle, it is time to prioritize these most basic and fundamental behaviors to reduce the health and economic burdens of cardiometabolic diseases," wrote Dr. Dariush Mozaffarian of Tuffts University in an accompanying editorial.
Dr. Mozaffarian also highlighted a need to move towards lifestyle medicine as the primary goal for health promotion, independent of markers such as blood pressure or cholesterol. "This shift in focus from preventing disease to promoting health represents a "quiet revolution," a relatively radical departure from viewing lifestyle as simply a means to an end and instead recognizing the relevance of lifestyle as a primary target for health."
"Patients should enter their doctor's office and not simply ask, "How are my blood pressure, cholesterol, and glucose levels?" but also ask "How are my dietary habits, physical activity level, smoking, and waist measurement?" commented Dr. Mozaffarian. "Similarly, local, state, and federal government officials must act on their responsibility to protect the public's health and the country's economic viability by implementing evidence-based policies to alter our schools, work sites, restaurants, and neighborhoods, so that healthier lifestyle options are the natural default."
References:
Åkesson A, Larsson SC, Discacciati A, Wolk A. Low-Risk Diet and Lifestyle Habits in the Primary Prevention of Myocardial Infarction in Men. J Am Coll Cardiol. 2014;64(13):1299-1306.
Mozaffarian D. The Promise of Lifestyle for Cardiovascular Health Time for Implementation. J Am Coll Cardiol. 2014;64(13):1307-1309.
Tags: Heart Disease, Lifestyle Medicine
Related Articles
Comments