Air pollution a leading cause of cancer deaths
Posted on Sun, 10 Nov 13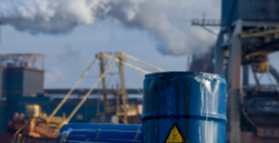 It has been recently concluded that air pollution is a leading cause of cancer related deaths by the U.N.'s International Agency for Research on Cancer.
Lung and bladder cancer were associated with increasing levels of exposure to air pollution with the assessment finding that in 2010, an estimated 223 000 deaths from lung cancer worldwide were due to air pollution. The main sources of air pollution are transportation, power plants, industrial and agricultural emissions.
"The air we breathe has become polluted with a mixture of cancer-causing substances," says Dr Kurt Straif, an IARC official. "We now know that outdoor air pollution is not only a major risk to health in general, but also a leading environmental cause of cancer deaths."
Reference:
IARC: Outdoor air pollution a leading environmental cause of cancer deaths. Press release. 17 October 2013.
Tags: Air Pollution, Cancer, Environmental Health
Related Articles
Comments