A new way to personalize probiotics?
Posted on Mon, 11 Jun 18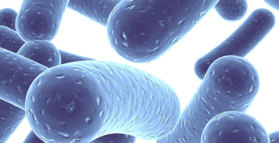 Probiotic treatments currently lack specificity with no clear way to identify who might benefit most and from which probiotic. A new study, however, found that identification of a unique subgroup of people might help personalize treatment.
Despite great enthusiasm for probiotics their clinical benefits are often variable, with some people responding well while others experience only modest or no benefit.
Currently, the best practice for using probiotics in irritable bowel syndrome (IBS) is to try unique strain(s) of bacteria with positive evidence from clinical studies, try treatment for at least 4-weeks, and if there is no benefit to try an alternate product.
Evidence-based ways to personalize probiotic strains to those who might benefit the most are needed, and an interesting new study suggests a novel approach; identifying people with small intestinal bacterial overgrowth (SIBO) or inflammation.
Until now, clinical studies of probiotics for IBS have typically involved giving a product to a group of people and seeing if everyone, on average, experiences a benefit. So, a research group from the University of Athens, Greece, set out to see if they could identify which individuals might be candidates for probiotics based on unique characteristics [1].
They discovered that those with IBS and SIBO had a 71.3% decrease in overall symptoms compared to only 10.6% in those with IBS without SIBO, providing evidence for a remarkable difference in therapeutic benefit.
Interestingly, they also found that the benefit was greater among those who had evidence of inflammation, with 70% of those with evidence of inflammation experiencing a greater that 50% reduction in symptoms compared to 37.5% for those without. A potential anti-inflammatory mechanism of action for probiotics has not been well documented in patients with IBS before.
"Our study prospectively demonstrated for the first time using very strict definition criteria that IBS patients with SIBO benefited most from the administration of this specific multi-strain preparation of probiotics," concluded the research group. This finding also challenges the belief that probiotics modify large intestinal or colonic bacteria when in fact efficacy was related to modification of small intestinal bacteria, they noted.
Note: The product used in this study was a 4-strain blend of Saccharomyces boulardii, Bifidobacterium lactis BB-12, Lactobacillus acidophilus LA-5, and Lactobacillus plantarum (Lactolevure®, Uni-Pharma SA, Athens, Greece), at a total dose of 5.5 billion CFU, twice daily, for 30-days. Although, the ability to reduce SIBO appears to be a feature of a large number of different probiotics [2].
Reference:
Leventogiannis K, Gkolfakis P, Spithakis G, et al. Effect of a Preparation of Four Probiotics on Symptoms of Patients with Irritable Bowel Syndrome: Association with Intestinal Bacterial Overgrowth. Probiotics Antimicrob Proteins. 2018 Mar 5. doi: 10.1007/s12602-018-9401-3. [Epub ahead of print]
Zhong C, Qu C, Wang B, Liang S, Zeng B. Probiotics for Preventing and Treating Small Intestinal Bacterial Overgrowth: A Meta-Analysis and Systematic Review of Current Evidence. J Clin Gastroenterol. 2017 Apr;51(4):300-311.
Tags: Probiotic
Related Articles
Comments