Over 90% of supermarket yogurts are high in sugar
Posted on Wed, 19 Sep 18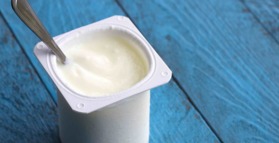 Sugar content of most yoghurt products are worryingly high, according to a survey published this week in BMJ Open. Less than 9%, and only 2% of children's products were considered low in free or added sugars.
A survey of nearly 900 yogurt products in the U.K found that only natural/Greek yogurts met the cut-off for a "low-sugar" designation of 5 g total sugars/100 g.
Dessert yogurts contained a median of 16 g/100 g free/ added sugar, organic yogurts 13 g/100 g, and children's yogurts 11 g/100 g.
"This is concerning given both the continued increase in childhood obesity and prevalence of tooth decay among children starting school (28%)," wrote the study authors.
"Tooth extractions are shockingly the primary reason children aged 5–9 are admitted to hospital with general anaesthetic in the UK. Moreover, in 2015/2016 more than one in five children in Reception (ages 4–6), and one in three children in Year 6 (ages 10–12) were measured as obese or overweight in England," they added.
"We conclude not all yogurts are as healthy as perhaps consumers perceive them and reformulation for the reduction of free sugars is warranted."
Reference:
Moore JB, Horti A, Fielding BA Evaluation of the nutrient content of yogurts: a comprehensive survey of yogurt products in the major UK supermarkets. BMJ Open 2018;8:e021387. doi: 10.1136/bmjopen-2017-021387
Related Articles
Comments