Hard bones, soft arteries: rather than vice versa
Posted on Thu, 15 Sep 16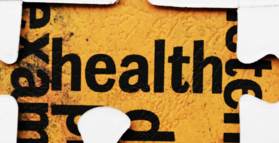 Calcium supplements for osteoporosis have not been very successful and could increase risk of heart disease. A food-based, integrative nutritional approach could benefit both bone and heart health.
"The majority of Americans do not consume the current recommended dietary allowance for calcium, and the lifetime risk of osteoporosis is about 50%," point out the authors of a new review article in the Open Heart Journal. "However, traditional mononutrient calcium supplements may not be ideal [1]."
Controversially, calcium supplements have been associated with an increased risk for cardiovascular disease in some, but not all, studies. The risk remains debatable [2]. So to identify a better preventive strategy a collaborative group from the USA and Sweden reviewed the scientific literature and developed revised nutritional approach.
Their review of the science arrives at 7-key steps for better bone (and heart) health:
1. Calcium is best obtained from dietary sources rather than supplements
2. Ensure that adequate animal protein intake is coupled with calcium intake of 1000 mg per day
3. Maintain vitamin D levels in the normal range
4. Increase intake of fruits and vegetables to alkalinise the system and promote bone health
5. Concomitantly increase potassium consumption while reducing sodium intake
6. Consider increasing the intake of foods rich in vitamins K1 and K2
7. Consider including bones in the diet; they are a rich source of calcium-hydroxyapatite and many other nutrients needed for building bone
An interesting review and recommended reading for anyone in the field of clinical nutrition or concerned with reducing the risk of osteoporosis (open access here).
Reference:
1. O'Keefe JH, Bergman N, Carrera-Bastos P, Fontes-Villalba M, DiNicolantonio JJ, Cordain L. Nutritional strategies for skeletal and cardiovascular health: hard bones, soft arteries, rather than vice versa. Open Heart. 2016 Mar 22;3(1):e000325.
2. Ströhle A, Hadji P, Hahn A. Calcium and bone health--goodbye, calcium supplements? Climacteric. 2015 Oct;18(5):702-14.
Tags: Calcium, Osteoporosis, Cardiovascular Disease, Vitamin K, Magnesium, Vitamin D
Related Articles
Comments