Do multivitamins prevent dementia?
Posted on Sun, 8 Jul 12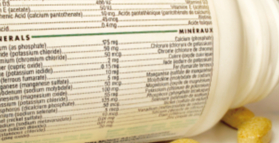 A meta-analysis of 10 studies and some 3200 people has found that multivitamins may help improve cognitive function, but more research is needed.
Many people take multivitamins to help prevent age related diseases such as cognitive decline and Alzheimer's disease (AD) but the evidence for benefit is not yet clear. To see if multivitamins improve cognitive functioning in cognitively intact adults a meta-analysis of 10 studies and some 3, 200 people was conducted.
It was found that multivitamins were effective in improving immediate free recall memory, a component related to cognitive decline and dementia.
Multivitamins did not appear to improve other aspects of memory and many cognitive effects were under researched. This analysis is limited by the fact all but 3 of the studies included were under 12 months in duration. It is likely that much longer time frames are needed to see robust clinical effects. Nonetheless it highlights a potential benefit, albeit modest, of daily multivitamin use on memory function.
Reference:
Grima NA, Pase MP, Macpherson H, Pipingas A. The Effects of Multivitamins on Cognitive Performance: A Systematic Review and Meta-Analysis. J Alzheimers Dis. 2012 Feb 13. [Epub ahead of print]
Tags: Multivitamin, Dementia
Related Articles
Comments