Digestive enzymes for functional dyspepsia
Posted on Tue, 30 Oct 18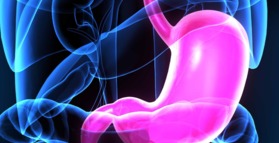 Digestive enzyme supplements may be an effective way to relieve functional dyspepsia, according to a new study that builds on previous clinical research.
Dyspepsia has multiple possible causes, but one that has been under-appreciated is impaired pancreatic enzyme secretion. Pancreatic enzymes are secreted in response to eating and help break down food, but disturbed enzyme secretion can impair digestion and result in symptoms such as bloating, discomfort, and pain [1].
Research suggests that some people with dyspepsia have altered pancreatic enzyme secretion and that this could explain their symptoms [2], furthermore, clinical evidence indicates that digestive enzymes are useful for the treatment of functional dyspepsia [3].
In a new study, patients with functional dyspepsia were assigned to treatment with digestive enzymes (three times daily, with meals) or placebo for 60-days.
Compared to placebo, supplementation with digestive enzymes significantly reduced symptoms of dyspepsia. The enzyme supplement was also found to be very safe and well tolerated.
"Results of the present trial supported the effectiveness of multienzyme complex as a dietary supplement in relieving the symptoms associated with functional dyspepsia, as evidenced by marked improvement in all assessed efficacy measures," wrote the study investigators.
Digestive enzymes may be an effective and safe alternative to antacids, and in people with disturbed enzyme secretion may be targeting the underlying cause rather than blocking acid production, which may result in side-effects.
This study used 50 mg per capsule of a proprietary multienzyme complex called DigeZyme, but doses of around 200 mg per capsule (providing amylase, protease, lipase, lactase and alpha-galactosidase) may be effective. In addition, a health professional can test for low pancreatic enzyme secretion (by measuring Fecal Elastase-1) to help personalize care.
References:
1. Leeds JS, Hopper AD, Sidhu R, et al. Some patients with irritable bowel syndrome may have exocrine pancreatic insufficiency. Clin Gastroenterol Hepatol. 2010 May;8(5):433-8.
2. Tahtaci M, Koseoglu H, Alisik M, et al. Association of Low Fecal Elastase-1 and Non-Ulcer Dyspepsia. J Clin Med. 2018 Jun 16;7(6).
3. Khandke DA, Jain SK, Shirsath PA: Post-marketing surveillance study to assess the efficacy and tolerability of Al5zyme—A multienzyme preparation in patients with functional dyspepsia. Indian Med Gazette 2013;5:181–191.
4. Majeed M, Majeed S, Nagabhushanam K, et al. Evaluation of the Safety and Efficacy of a Multienzyme Complex in Patients with Functional Dyspepsia: A Randomized, Double-Blind, Placebo-Controlled Study. J Med Food. 2018 Aug 29. doi: 10.1089/jmf.2017.4172. [Epub ahead of print]
Tags: Digestive Enzymes, Functional Dyspepsia
Related Articles
Comments