Dietary nitrate quickly improves brain function
Posted on Wed, 29 Jul 15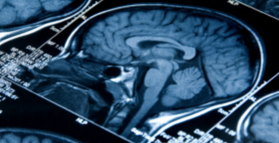 A drink of beetroot juice, a rich source of dietary nitrate, has been shown to enhance brain function and improve cognitive performance within just 90 minutes.
Nitrate, a natural substance founds in fruits and vegetables and particularly rich in beetroot and green leafy vegetables, has been shown to quickly improve cardiovascular health and physical performance.
So to see if a nitrate rich meal could enhance blood flow to your brain, improve brain metabolism and enhance cognitive function a group of healthy adults drank 450ml of beetroot juice, waited 90 minutes for digestion and absorption, and then had their heads examined, literally.
Near-Infrared Spectroscopy was used to monitor cerebral blood flow and hemodynamics in their frontal cortex while they underwent some cognitive tests. The beetroot juice was shown to enhance cerebral blood flow and improve their test results.
"The results here suggest both a specific food component and physiological mechanisms that may contribute to epidemiological observations of relationships between the consumption of a diet rich in vegetables and polyphenols (which naturally co-occur with nitrate in vegetables) and preserved cognitive function in later life" commented the study investigators.
Reference:
Wightman EL, Haskell-Ramsay CF, Thompson KG, Blackwell JR, Winyard PG, Forster J, Jones AM, Kennedy DO. Dietary nitrate modulates cerebral blood flow parameters and cognitive performance in humans: A double-blind, placebo-controlled, crossover investigation. Physiol Behav. 2015 Oct 1;149:149-58.
Tags: Nitrate, Beetroot, Beetroot Juice, Juice, Brain Health
Related Articles
Comments